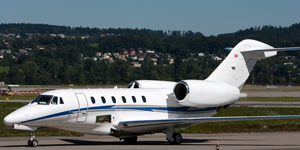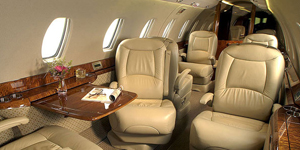 Average year of make: 2004
Max range (NM): 2868
Seating Configuration: 8–10
Cruising Speed (KTS): 474
Average Hourly Rate Inc. Fuel: $ 5134

The Cessna Citation X and the Cessna Citation 10 are currently the fastest corporate aircraft in production. With travel speeds of up to 600 mph, you will reach your destination quickly and safely! Charter a Citation X for a trip cross country and see the difference.